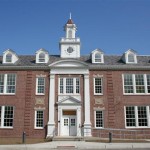 The CPC committee met tonight for a regular posted meeting. I apologize for not updating the site in advance of the meeting.
I thought I'd try something new with this post – and discuss in non-agenda English what the Middleboro CPC(Community Preservation Committee) is up to.
Project Application – The CPC needs to define the requirements of applying for CPA funds. This helps assure that the process is streamlined and to minimize frustration for all concerned. As part of creating our project application – we are reviewing the process in other towns. The Community Preservation Coalition and our own investigations have led us to identify a few towns that seem to have applications that might be good guides for our own.
CPC Budget – Since all CPA spending is subject to approval of town meeting(you), we need to have a budget that goes through town meeting. Although the CPC works much differently than other departments and committees, we want to work with the town manager, FinCom, the town account, treasurer, and any other town entity to ensure that we "play nice" with the rest of the budgetary world.
Community Preservation Plan – At some point, we have to create a CPP – Community Preservation Plan. It will define in general terms the sorts of things we – the citizens of Middleboro – want to accomplish with CPA. This is a tall order that will include public meetings and review of hundreds and hundres of pages of documents such as the town master plan, open space plan, historical plan, and more.